Stuck at home on yet another Zoom call? Dreaming about that vacation you want to take? Selling your vehicle to Hickman Select means more cash in your pocket for whatever you please.
Gas prices got you drove?
Soaring gas prices have us all rethinking our wheels. Why not sell your extra vehicle to us and put more of your money toward the fun stuff?
Maybe it's time to downsize
Whether you're interested in trading your vehicle for something more fuel-efficient, or you simply want a more compact space—get more bang for your buck as you downsize your ride.
With above-market values…
If you think we aren't interested in your vehicle, you're wrong. We're buying all years, makes, and models of vehicles for above-market values.
It's time to trade your ride for cash
There's no need to purchase a different vehicle from us to take advantage of this offer. Trade your cash for keys and spend it however you please—the possibilities are endless!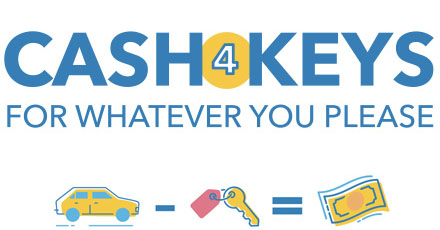 Between dealership supply shortages and increased interest in pre-owned vehicles, there's never been a better time to sell your spare ride to Hickman Select.


Offering above-market values

Accepting all years, makes, and models
No purchase necessary
Hickman Select has the largest pre-owned inventory in NL
St. John's
Hickman Chevrolet
Clarenville
Hickman Nissan
Why Dealership vs. Private Sale?
When selling your vehicle, what's the better option: going through a dealership or taking on the task of selling it by yourself? Here are some of the benefits of going with a dealership over a private sale.
Speed
A private sale can take weeks or even months to complete, often with multiple dead-ends and lowball offers that go nowhere. We're experts at guiding people through the selling process: your time is valuable, and we offer the simplest and quickest way to sell your vehicle. See money in your pockets today with us!

Convenience
Body: Selling privately can be stressful and time-consuming. When you sell to a dealership, the process is so much easier – just pop by to chat, and we'll take care of the rest!
Trust
In a private sale, the only thing protecting you from a scam artist is yourself. With a licensed, reputable dealership, you can rest easy knowing every detail is covered and considered. There's always the possibility with a private sale that you could still be responsible for any problems with your old vehicle. With us, once we agree on terms and the contracts are signed, that's it—you're off the hook!
As the largest automotive dealership in the province, we've been putting Newfoundlanders & Labradorians behind the wheel for decades. From each of our 10 locations, we've helped countless people purchase the vehicle of their dreams.
No Purchase Necessary, Zero Obligations
Your team at Hickman Select will get back to you with an offer, and the decision is 100% yours to make – no pressure!
No Stress Selling
Why worry about spending your valuable time and hard-earned money selling your vehicle privately? Just bring it to Hickman Select and we will ensure the selling process is quick and easy instead!

We Love Variety
If you think we aren't interested in your ride, you're wrong. As the largest pre-owned vehicle dealership in the province, we're in need of trucks, cars and SUV's of all years, makes, and models.
How Do We Appraise Your Vehicle?
Supply issues aside, there are a few factors that go into determining the appraisal value of your vehicle. What's the difference between "Great", "Good", or "Fair" condition?
Mileage
Over its lifetime, your engine needs regular maintenance – and mileage is one of the best indicators of the paces it's been put through. Typically, the lower the mileage the higher our offer.
Cosmetics
Ranging from minor scrapes to major dents, cosmetic damage can be costly to repair and, if left untreated, can harm the integrity of your paint job and lead to further corrosion. The better the condition, the more money in your pocket.
Service History
We'll go over your vehicle's service history, as well as look at any aftermarket additions or replacements. A vehicle that's been rebuilt or has undergone significant repairs is less likely to fetch as high a price as one that hasn't.